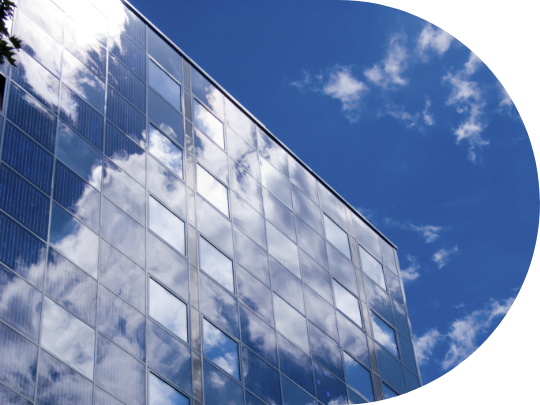 AUO provides comprehensive solar power plant solutions under the international trend and development of net-zero emissions in recent years. In addition to promoting solar energy, AUO also hopes to apply energy to our daily lives. Therefore, we have extended our reach to the construction field with our launch of complete BAPV/BIPV solutions, which combines a series of construction integrated photovoltaic modules using different technologies and special material combinations to be used in various types of buildings.
This includes SunBello (aesthetic green-energy module - a patterned solar module installed on the wall of the building that combines with the building both artistically and technologically); SunSteel (building materials integration module - combining the module + corrugated board, it can be quickly installed on new industrial plants and scaffolding); and SunCurva (flexible, lightweight module - flexible and lightweight, it can be used in transportation vehicles through electromagnetic compatibility tests in addition to general roofs and walls). These can also be combined with the smart microgrid and energy storage management system in technological integration for buildings so that the utilization of renewable energy can be more energy efficient, reduce carbon, provide thermal insulation, as well as being aesthetically pleasing.
AUO's BAPV/BIPV solutions combine a series of building-integrated photovoltaic modules; and also includeing design and installation, microgrid energy storage, and maintenance services, AUO is able to provide customized and complete solutions for smart green buildings according to customer requirements.

AUO's BAPV/BIPV solutions provide customers with complete services that meet the requirements:
Design and planning

Design and planning are conducted according to the specific requirements of each customer.

Microgrid and ESS

Allows combination with different building integrated photovoltaic modules, also with energy storage systems.

Installation and set-up

Provides engineering and construction.

Maintenance services

Provides routine maintenance services for project operation and maintenance.