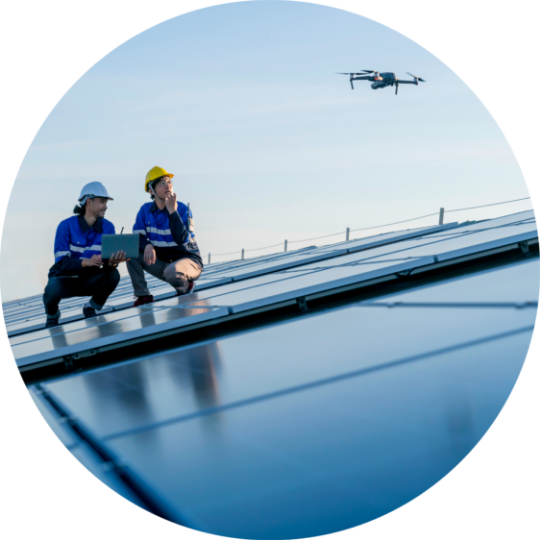 The AUO Energy SunVeillance PV Smart Cloud System helps customers with real-time monitoring of the power generation from PV power plants. It offers total control over the operational information and condition of power generation equipments, and provides a record of past power generating data for analysis to make adjustments and achieve the most appropriate equipment operation method. At the same time, AUO has achieved complete operation and maintenance process management of PV power plants via abnormality detection by digital data and AI technology, quantification of loss, and automatic work assignment. All operation and maintenance tasks are automatically assigned via AI diagnostics to achieve automatic management of power plants and optimization of operational and maintenance efficiency.
Intelligent maintenance system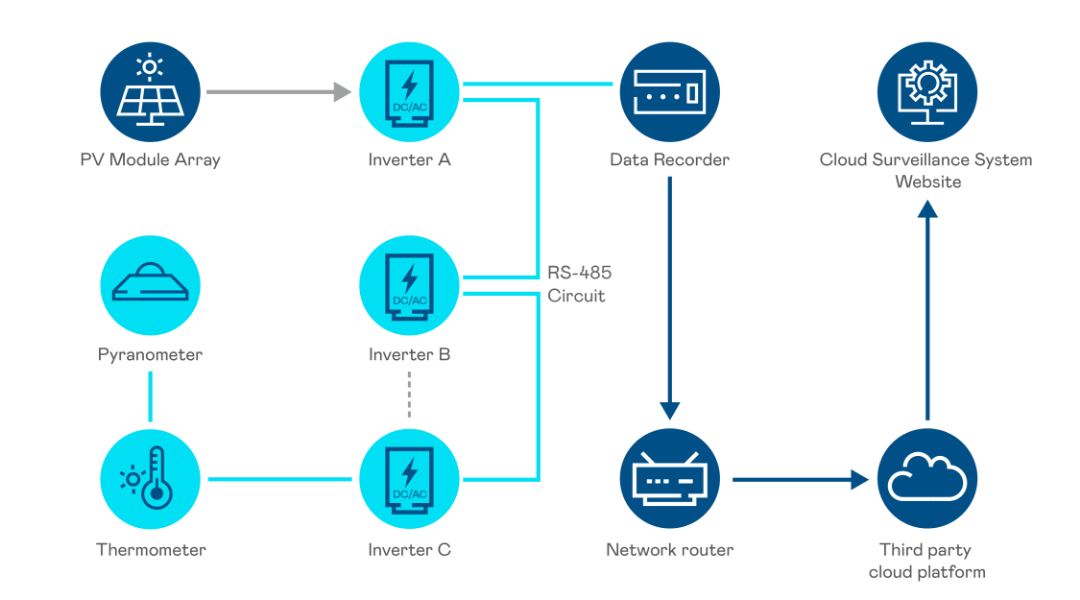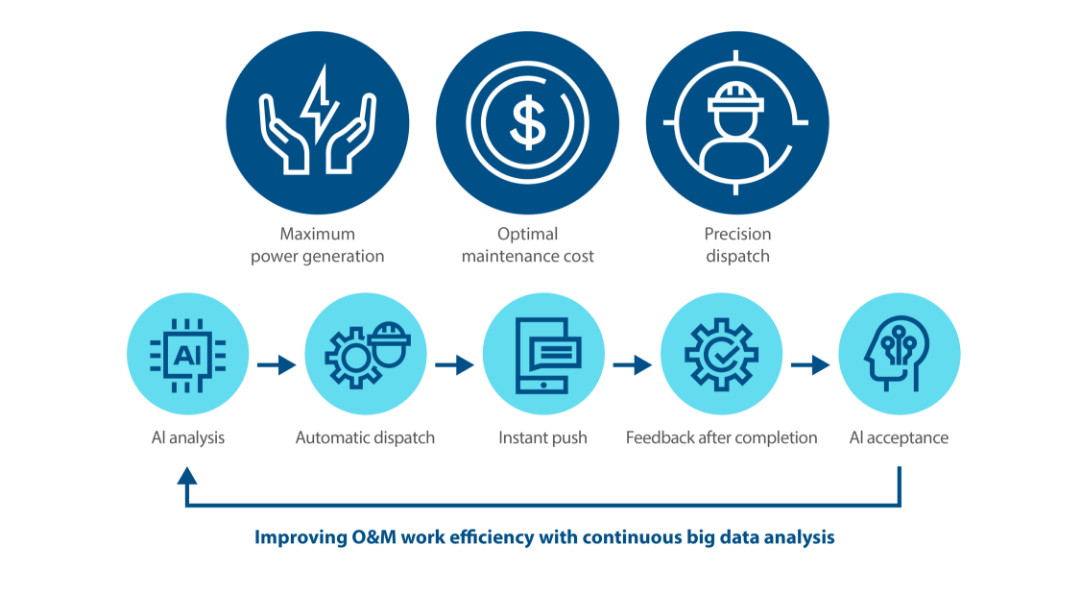 Highly compatible

Supports all major inverters, meters, analog-to-digital converters, and weather sensors.

Easy installation

Operational by connecting the power, network cable and completing the set-up of equipment model number.

Security

Working with internationally renowned information security companies in creating a complete information security system that provides continuous safety.

High reliability

Fully controlled cloud database, all data are backed up; if the database is damaged, it can be restored within 1 day.

Abnormality alarm function

offers 24-hour real-time detection of lower power generation, device malfunction, and communication interruption at the project site.

Remote diagnosis tool

The tool is capable of remote diagnosis of device malfunctions.

Cross-site analysis and management

Allows intuitive comparison and analysis from multiple sites and multiple pieces of data.

Intelligent operation and maintenance decision-making

AI can perform automatic analysis and identification of power generation performance of power plants, quantify the benefits of various operation and maintenance work, and realize on-demand maintenance.

Automatic maintenance operation

Realizes automatic dispatch of workers and independent management of power stations; it also reduces expenses of operation and maintenance, and optimizes efficiency of power stations.
More products specifications