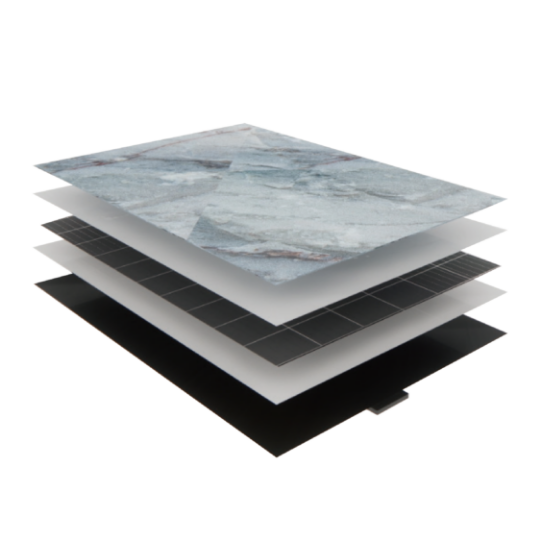 With the global target of Net Zero Emissions, building integrated photovoltaic systems is an inevitable trend.
Compliance with user-friendly considerations

The hidden fixation clamp can solve the issue of exposed racking system during installation. Construction workers can pre-assemble before installation with better convenience and safety.

Outstanding product performance

The special dot design with color can achieve a balance between the vividness of the appearance and the optical transmittance of the glass.

Delicate and beautiful appearance

Customized patterns and metal finger thinning technology of multi-busbar solar cells have granted the aesthetic PV module both a sense of art and sense of technology.

Consideration of environmental friendliness to ensure the design is in compliance with environmental protection regulations

The paint used is a non-toxic glaze made by grinding natural ore, which is in compliance with the statement of Global Automotive Declarable Substances List (GADSL).
Applications
The SunBello Aesthetic Green Energy Module is integrated with the building and can be installed in different areas of the building:
Curtain wall

Balcony

Facade

Custom logo decorations
Specification
Electrical Data (STC)

Power

100 ~150 W / m2

Max. System Voltage

1000V DC

Typ. Temperature Coefficient of

-0.35 % / °C

Dimensions (L x W x H)

1755 x 1038 x 40 mm (Framed)
Specification
Electrical Data (STC)
Power
100 ~150 W / m2
Max. System Voltage
1000V DC
Typ. Temperature Coefficient of
-0.35 % / °C
Dimensions (L x W x H)
1755 x 1038 x 40 mm (Framed)
More products specifications