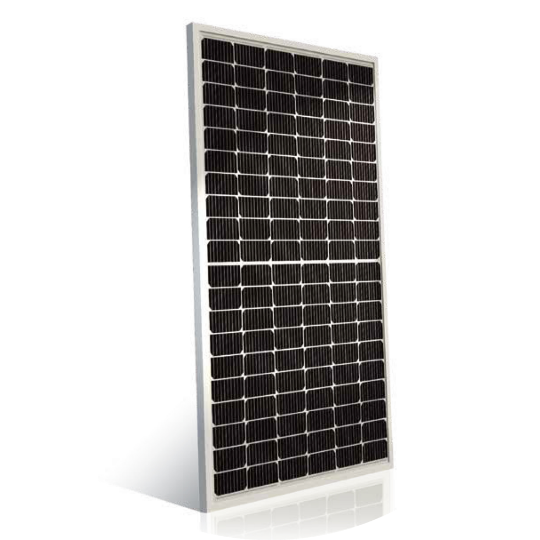 SunBravo PM060MH7 part of AUO's Mono-Crystalline Module series. The series adopts Multi-Busbar Half Cut Cell to reach a module efficiency rate of 21.4% and a maximum power output of 390 watts.
Multi-Busbar Half Cut Cell technology

Multi-Busbar Half Cut Cell (MBB HCC)uses 9 busbars that offers higher current and higher resistance to micro cracks, improving solar module power generation efficiency and long-term stable power output.

Strong wind resistance

High weather resistance; Passed with dynamic mechanical loading standards by 4 times above the IEC requirements.

Resistance to salt mist and humidity

High weather resistance; 12 times more salt-mist-resistance in corrosion , 40% increase in moisture exclusion.

Exceptional resistance to Potential Induced Degradation (PID)

Superior PID-Resistance

Uses IP-68-rated junction boxes and MC4 connectors

Certified by multiple safety tests

- Fire safety certification according to European regulations IEC 61730-2 (ANSI/UL 790) and Taiwan CNS (VPC certification).
- Passed test standards that are 3 times more stringent than the International Electrotechnical Commission (IEC) test requirements.
- VPC-certified by Bureau of Standard, Metrology and Inspection (BSMI), Taiwan.

Highly-reliable quality performance and stable power generation performance

Product warranty of 15 years, and 85% performance guarantee of 25 years.
Applications
The MBB HCC solar module has weather resistance properties such as high humidity resistance, salt-mist-resistance, and strong wind resistance. At the same time, the frame structure is enhanced to withstand strong level-17 winds. It can be used in harsh environments, such as on the water or in salt flats, and still ensure stable power generation performance.

Suitable for application in different types of solar power plants, such as rooftop, ground-mounted, and floating surface:
Rooftop

Ground-mounted

Floating solar system
Specification
Electrical Data (STC)

Nominal Power

370 ~ 390W

Max. System Voltage

1500V

Typ. Temperature Coefficient of

-0.35% / °C

Certifications

According to IEC / EN61215, IEC / EN 61730, IEC 61701 guidelines and VPC, IEC62716 Ammonia Corrosion Test

Dimensions (L x W x H)

1755 x 1038 x 40mm
Specification
Electrical Data (STC)
Nominal Power
370 ~ 390W
Max. System Voltage
1500V
Typ. Temperature Coefficient of
-0.35% / °C
Certifications
According to IEC / EN61215, IEC / EN 61730, IEC 61701 guidelines and VPC, IEC62716 Ammonia Corrosion Test
Dimensions (L x W x H)
1755 x 1038 x 40mm
More products specifications