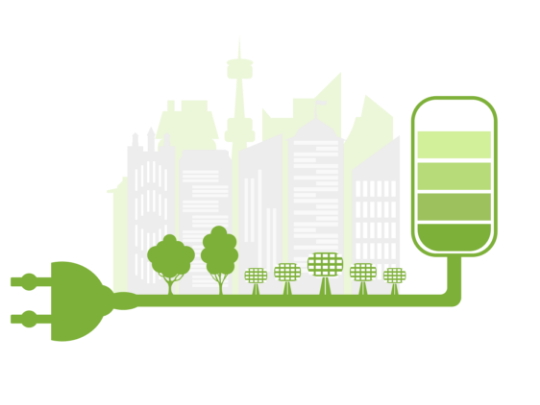 With the international trend towards net-zero emissions, along with Taiwan's own energy transition, energy storage has become indispensable to the future of the overall green-energy industry.

AUO has abundant technical experience in energy creation, energy storage, and energy management. Aiming to meet the needs of corporate customers and general households, AUO provides fitting solutions designed for specific customer application scenarios as well as integrating its experience in technical capabilities and professional construction in both software and hardware, thus helping customers completely achieve their energy transition goals.
Energy Management and Energy Storage Solutions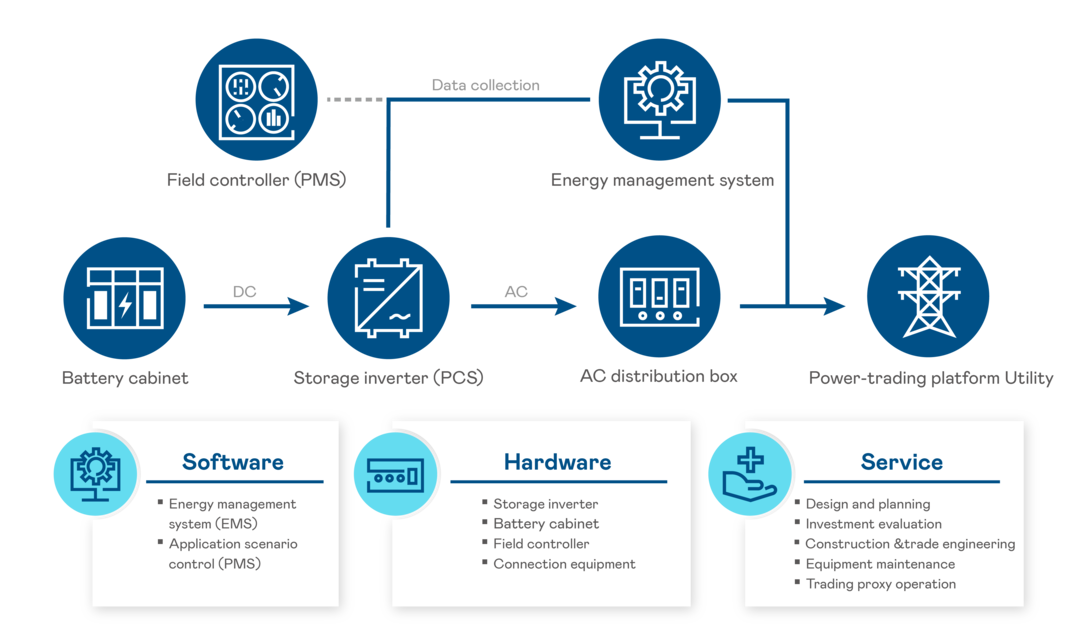 AUO's complete energy storage solutions:
Automatic frequency regulation ancillary service

Provides customers with complete services, from initial evaluation, stable equipment set-up, assistance in operating the power-trading platform, to long term operations.

Commercial energy storage system

Built to meet the carbon-reduction needs of enterprises, it effectively integrates green power installation, transfer, energy storage and management to help customers achieve their carbon-reduction goals.

Home energy storage system

The home energy storage system can be applied to community-shared electricity or independent homes. The system integrates rooftop solar energy to provide green electricity for personal use and provides fast-switching backup power for power-outages. In addition, it can be combined with smart energy management software to maximize the benefits of the system and help users get the most out of every kWh of electricity.